Who doesn't love free stuff??
In an effort (maybe selfish) to expand my horizon of readers, I am going to do a giveaway. It's pretty simple.
Step 1: Subscribe to my blog. (on the right hand side of the screen)
Step 2: Check back on February 14th to see if you won.
One of my goals for this year was to blog once a week.  I have been going strong so far and I would love to share my blogs with a few more readers.  I average about one blog a week so no worries about your inbox being bombarded with emails and you can unsubscribe at any time (although I hope you don't!)
In the spirit of February, the prize up for grabs is a set of Peppermint Lavender Valentine's "XO" soap from the lovely Soap Solutions.   Soap Solutions is a local shop selling the most amazing handmade, all-natural soaps.  I LOVE them and I want everyone else to love them.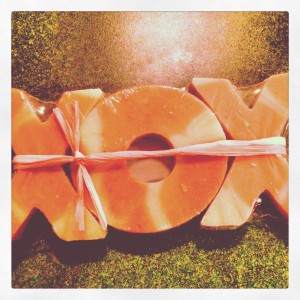 So thank you in advance for subscribing to my blog and happy month of love!
*Don't worry, if you have recently subscribed I will add you to the drawing!